WE KNOW THE LAWS OF CHANGE
Looking to Expand your Business to Portugal?
The legal aspects of setting up your new business don't have to be like a mountain blocking your view of a successful future.
Let us carry you through the whole process (or climb) in a smooth and stress-free way.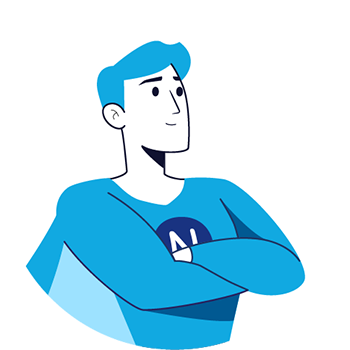 We know legal may not be your priority when starting your own company, because the process can seem long and bureaucratic – that's where we come in.
We're here to simplify and optimize what seems to be like an entangled spider web. NOVA will handle all the daily paperwork, while you can focus on the future of your company.
WHAT DO OUR SERVICES INCLUDE?
We are not your regular office lawyers.
NOVA is a client-centric law firm that provides a complete legal support and anticipates your company's needs.
In terms of company set-up, our team created its own fit-to-purpose procedure. Every step is tailored and thought out to match your business' goals.
Straightforward
Communication
Legal Projects we've worked on
"NOVA Legal has been an invaluable partner to our company's operations in Portugal, providing exceptional legal services and strategic guidance that have helped us navigate local laws and achieve our business goals. "
A.T. | Legal Associate
Startup - Series A
Legal Project: Global HR Restructuring
"A NOVA Legal é o arquétipo daquilo que uma start-up necessita para crescer. A inteligência de reconhecer que na área do direito é necessário descentralizar o conhecimento, apesar de ser, por vezes, difícil de entender, por parte das equipas de gestão destas pequenas empresas, é o passo correto para crescer de forma orgânica e profícua."
D.P. | Founder - CEO
Startup - Healthcare
Legal Project: Equity Investment and Corporate Diligence
"Com a NOVA Legal passamos a ter na empresa uma equipa de apoio jurídico com um contacto muito próximo e direto, que nos permite abordar as operações diárias nas diversas áreas com toda a confiança, sem preocupações."
J.S. | Co-Founder - CEO
Startup – Urban Mobility
Legal Project: Founders Agreement & Equity Investment
"I really appreciated how quickly NOVA Legal reviewed several legal documents and provided our Company highly qualified feedback."
S.F. | Co-Founder – CEO
Startup – SaaS Digital Transformation
Legal Project: Privacy Policy and Data Protection Compliance
"O nosso crescimento, verificado nos últimos anos, implicou a garantia de contratos sólidos e claros. Num trabalho conjunto, melhoramos os nossos processos contratuais e jurídicos, num modelo em que a NOVA é visto por nós como o nosso departamento jurídico."
A.C.P. | Co-Founder – CEO
Energy and Renewable Company
Legal Project: Contract Management and Renewable Energy Advising
"We have been working with NOVA Legal since the company was established – and so far we solely experienced highly skilled and qualified advising in all legal matters. Friendly and professional at the same time – strict focus on the most relevant issues and always efficient procedures."
H.B. | Founder – CEO
International Retail Company
Legal Project: PT Company Incorporation and HR Advising
"A NOVA é para nós uma extensão da nossa empresa. A equipa a quem recorremos para tomar decisões e resolver problemas utilizando o racional do Direito moderno, dinâmico e transversal"
M.M. | Head of Finance & Control
International Retail Company
Legal Project: Contract Management & International Legal Procedures
"Proximidade com o cliente e elevado rigor nos pequenos detalhes."
J.A. | Founder - Business Development
Startup - Artificial Intelligence & Artificial Vision
Legal Project: Contract Management & IP Management
"NOVA Legal's advisory is the cornerstone of our legal strategy as a tech startup since the beginning. They're diligent, responsive, always there when we need prompt legal advice and support."
A.O. | Founder – CEO
Startup - Artificial Intelligence & Artificial Vision
Startup – Sustainability & Events Project: Pre seed funding e corporate restructuring
What type of company can I register?
The right legal form for your company will depend on your expectations and goals with the business, the number of partners it will have, and the investment you intend to make.
The most commonly used types of companies in Portugal are Private Limited Companies (Sociedades por Quotas), Sole PLC (Sociedades Unipessoais Limitadas) and Public Limited Company (Sociedades Anónimas).
In order to open a Private LC you'll need, at least, 2 partners (singular individuals or legal entities) with a minimum investment of €1 per partner and the partners' liability is limited to the value of the shares they hold in the company. But don't worry, you can also opt for a sole PLC, in which you'd be the only partner.
If you're looking to go for a long term investment, you can incorporate a Public LC, with a minimum of 5 shareholders and €50.000 share capital.
How many partners can a company have?
With the exception of a Sole Private LC, a company can have as many partners as you want, as long as it meets the minimum requirements (2 for a Private LC and 5 for a Public LC).
I don't have an accountant in Portugal, can you advise me on one?
We don't want your business to lack anything, so we work closely with partners we trust who provide accounting services for new businesses. During the incorporation procedure, an initial accounting meeting will be held so that you can explain your company's business expectations and to understand what accounting services are needed.
Will you help me open a bank account?
Yes, we provide assistance in the process of opening a bank account.
I don't have a physical space in Portugal, how can I register my company's legal address?
If you didn't have the opportunity to set up your physical or virtual office in Portugal yet, don't worry! We can provide you a legal address for your company's registration and a mail forwarding service after its been set up.
How long does the incorporation take?
Usually the procedure can last between 4-5 weeks. However, there are several factors that will influence the timeline of the procedure, such as if the partners come to Portugal for the registration or not, if the partners already have all the necessary documentation or if it has to be requested, if we need to request the certified translation of the documentation, etc).
How much do you bill per hour?
In NOVA we believe in projects with fixed prices so we don't practice hourly rates for business incorporations. When you inquire about the procedure and the value of the incorporation, we will send you a detailed proposal with our incorporation plans, services included, and associated legal and administrative fees. With us there are no hidden costs: there is transparency!
I can't go to Portugal for the registration, can you do it for me?
If you cannot come to Portugal for the incorporation, we can register the company for you through a Power of Attorney.
Do I need a fiscal representative?
If you are a non-European citizen without residence in Portugal, when you request the NIF you will have to appoint a fiscal representative (who must be domiciled in Portugal), who will be in charge of receiving all your communication from the Tax Authority.
Sounds good? Let's get started!